Tech News
Streamlining Employee Management with Blueiot's RTLS-Based Tracking System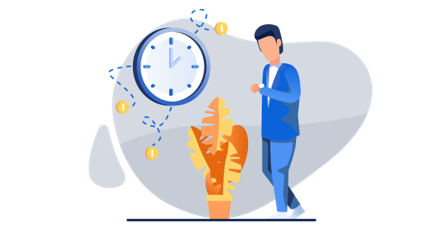 Managing a large workforce can be a challenging task, especially when it comes to tracking attendance and ensuring compliance with regulations. Fortunately, Blueiothas developed an innovative employee tracking system that utilizes RTLS technology to streamline employee management and improve productivity.
Benefits of Blueiot's Automated Clock In/Out Feature for Businesses
Manual timekeeping processes can be time-consuming, prone to errors, and difficult to manage. However, with Blueiot's automated clock in/out feature, businesses can easily keep track of their employees' work hours and attendance. The system uses wireless tags and sensors to automatically clock employees in and out as they enter or leave the workplace. This eliminates the need for manual entry, reducing errors and freeing up time for other tasks.
Why Blueiot is the Best Choice for Your RTLS-Based Employee Tracking Needs
Blueiot has established itself as a leading provider of RTLS-based tracking solutions, thanks to its advanced technology and exceptional customer support. Its system is easy to use, highly accurate, and reliable. In addition, Blueiot provides excellent customer service, offering ongoing support and training to ensure that businesses get the most out of the system.
In conclusion, Blueiot's RTLS-based employee tracking system offers numerous benefits for businesses looking to streamline their operations and improve productivity. From the automated clock in/out features to inspection management tools, the system provides real-time insights into employee behavior, allowing businesses to optimize workflows and reduce errors. Whether you're in manufacturing, healthcare, hospitality, or transportation, Blueiot's employee tracking system can help take your business to the next level.